Join Our Growing Team!
Bron & Sons Nursery is an established wholesale potted plant nursery since 1988 in the beautiful Boundary Country in BC.
Bron & Sons is growing! We produce high quality container-grown plants for growers, producers, greenhouses, nurseries, garden centres, and municipalities in BC, Alberta, Saskatchewan, Manitoba, Northwestern USA and Alaska. Our company is looking to expand our business in production and sales. Bron and Sons Nursery values long term employees.

Why Bron & Sons?
Bron & Sons believes that our employees are our greatest asset. Some of our employees have been with us since the beginning, while others join us alongside generations of family members. We are always looking for energetic and enthusiastic new members for our team.
Grow your knowledge
We offer on-the-job training, cross-training in different aspects of the nursery operations and opportunities for advancement, to help you turn your efforts into a rewarding career.
What you bring to the table
No experience necessary! We encourage our employees to learn by doing, developing invaluable skills along the way.
Join the green dream-team
Work alongside a great team of individuals at a competitive wage, in a thriving green industry.
Current Openings
Beginning in March of 2023, we will be hiring for multiple general labourer positions*.
Competitive wages, negotiable based on experience. Starting wage with no experience is $19.00 per hour.
Boot and rain gear allowance of $100.00, refreshed annually. Gloves and other safety gear also provided by employer as per necessary.
On the job training. We encourage learning as you work, which can include activities from planting and pruning through to shipping and equipment operation.
Seasonal and year-round employment opportunities available, based on experience and job performance. Some schedule flexibility will be considered, depending on circumstances.
*These positions require living in the area of Grand Forks, BC
Only candidates chosen for an interview will be directly contacted. We welcome follow-up inquiries from any applicant!
Contact Tracy at 250-443- 3450 or tracy@bronandsons.com or fill out the application form below.
Looking for Seasonal Truck Drivers to join our team!
Bron and Sons Nursery is an established wholesale, container-grown plant nursery.
Since 1988, we have been growing outdoor plants in beautiful Boundary Country, Grand Forks, BC.
We produce high-quality, container-grown plants for growers, producers, greenhouses, nurseries, garden centres, landscapers and municipalities. Our truck drivers deliver plants to our customers in BC, Alberta, Saskatchewan, and Northwestern US. This is an integral role in the success of our nursery operations.
This is an awesome opportunity to deliver our plants, meet our customers and be an excellent company ambassador. If you enjoy driving scenic highways delivering plants between the months of March to October, we would love to hear from you.
Bron and Sons offer competitive wages.
To fast-track the hiring process, please send your resume to tracy@bronandsons.com or ed@bronandsons.com with Truck Driver in the Subject line.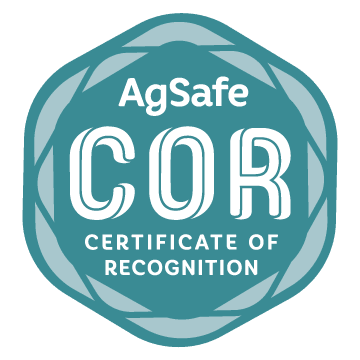 Certificate of Recognition
Bron & Sons Nursery has received its AgSafe Certificate of Recognition, stating that we are safety certified for workers. In this video, Marie Pratt and Les Wyman of Bron & Sons Nursery discuss the benefits of the AgSafe BC COR program.