Our mission is to maintain integrity, respect and
excellence in all aspects of our operations.
Our History
For the Brons, the nursery business was borne from Hans Bron's love for growing plants, gardening, and landscaping.
In 1963, Hans and his wife, Rita, immigrated from the Netherlands to Alberta. They opened Greenview Nurseries, Calgary in 1969. It was here that Hans passed on his knowledge and passion to his sons, Ed and Vince.
In 1988, Greenview started the Grand Forks, B.C. operation to supply the Alberta operation. By 1996, Greenview was sold to Ed and Vince and their spouses and the family focused their efforts entirely on what became Bron & Sons Nursery.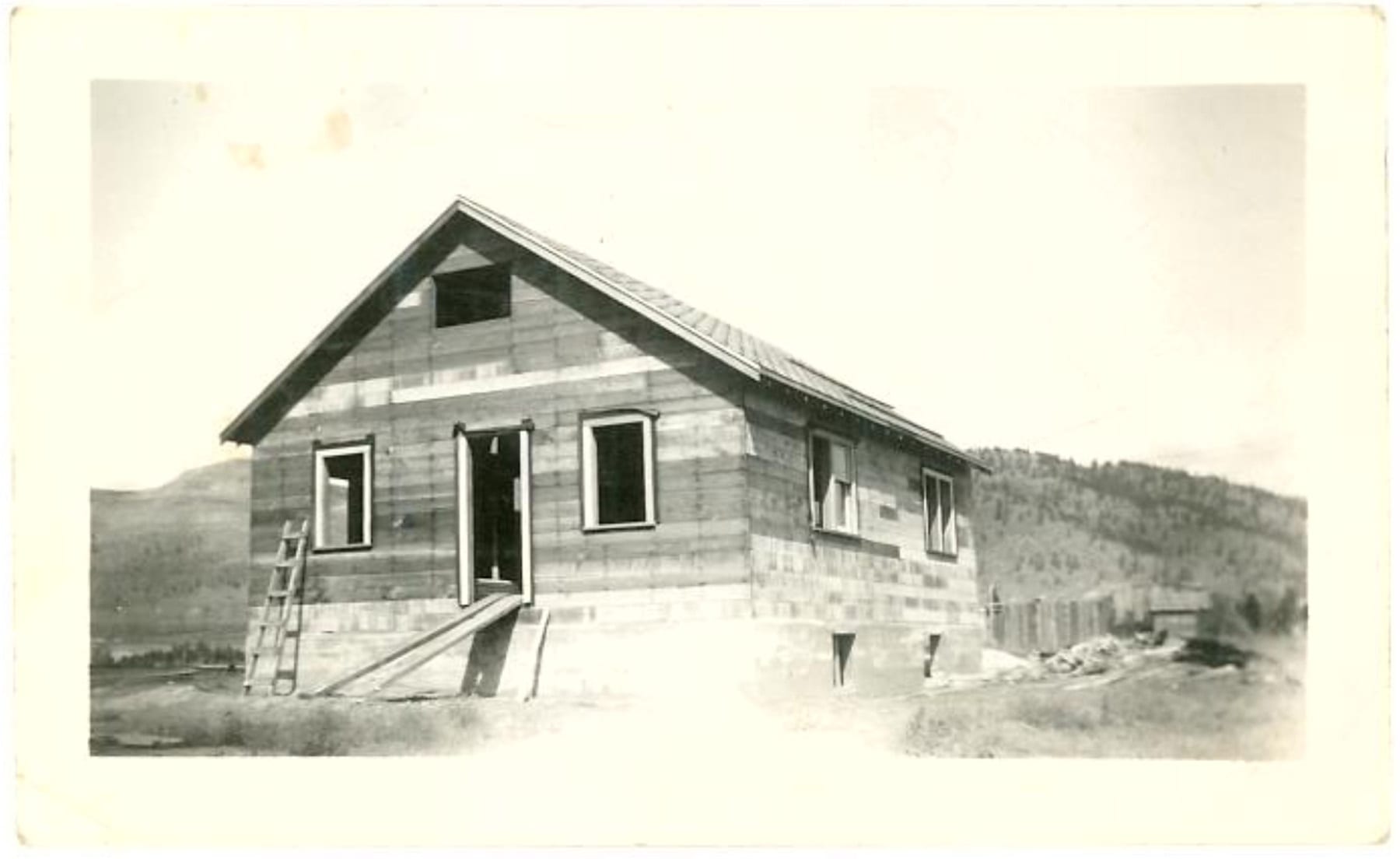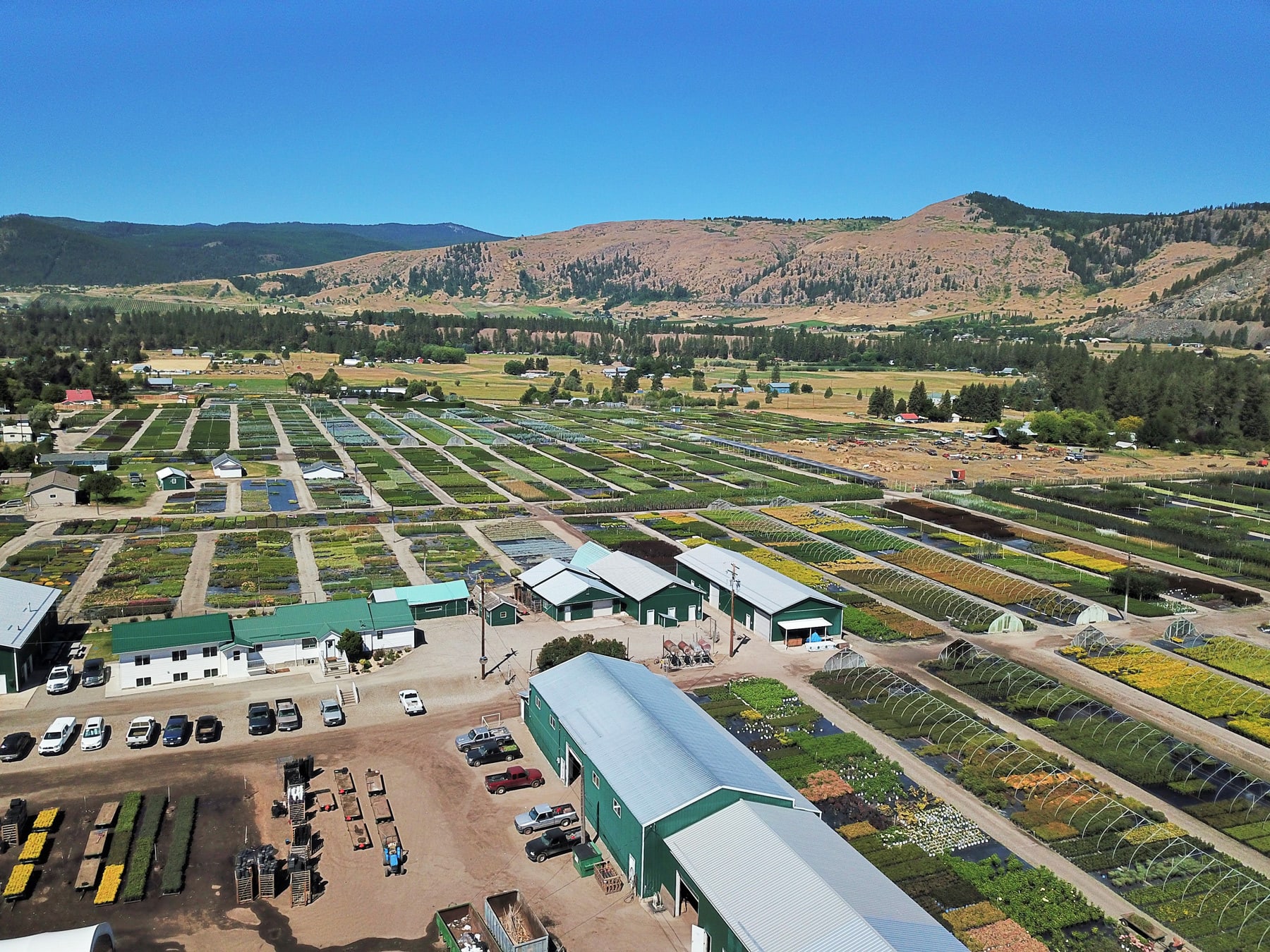 Grand Forks was chosen for its climate and great growing conditions. Since then, the company has grown from a 20-acre field supplying 20 customers to a 110 acre enterprise producing thousands of plant varieties, supplying more than 1,000 customers.
As of September 2021, Ed and Kathleen are the sole owners of Bron & Sons, and continue to build upon Han's legacy.
Bron & Sons remembers its roots by paying homage to Hans, Rita, and Marianne Bron, who paved the way for them. They congratulate Vince on his retirement in 2021 and thank him, Genny, Jerrit, and Kyle for their contributions over the years.
Celebrating 27+
Years in Business
110 Acres
in Production
Sales to Canada
and the US
Over The Years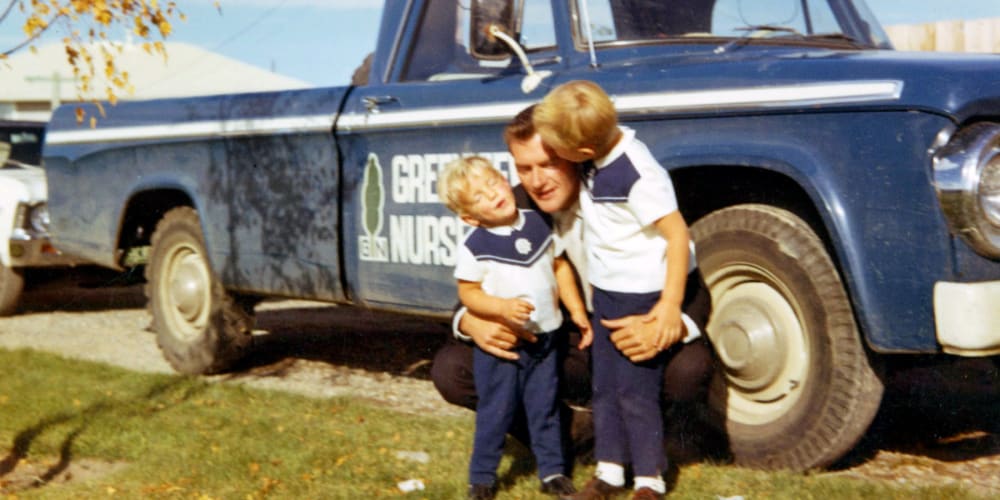 1969
Greenview Nurseries was started on a one-acre lot in the Greenview neighbourhood, Calgary, Alberta in 1969. From left to right: Vince Bron, Hans Bron and Ed Bron.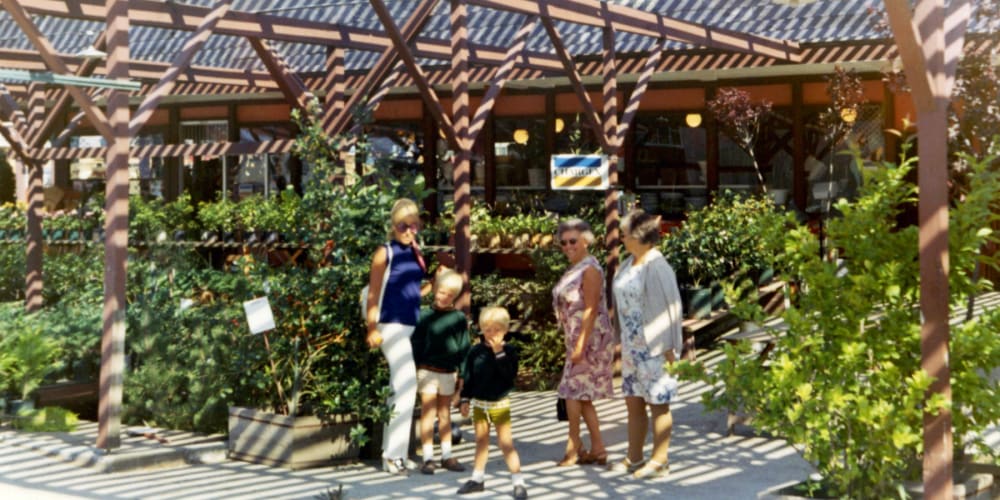 1970
Greenview Nurseries garden centre provided nursery stock and landscaping services. From left to right: Rita Bron, Ed Bron, Vince Bron, Cornelia Bron (Grandmother) and family friend.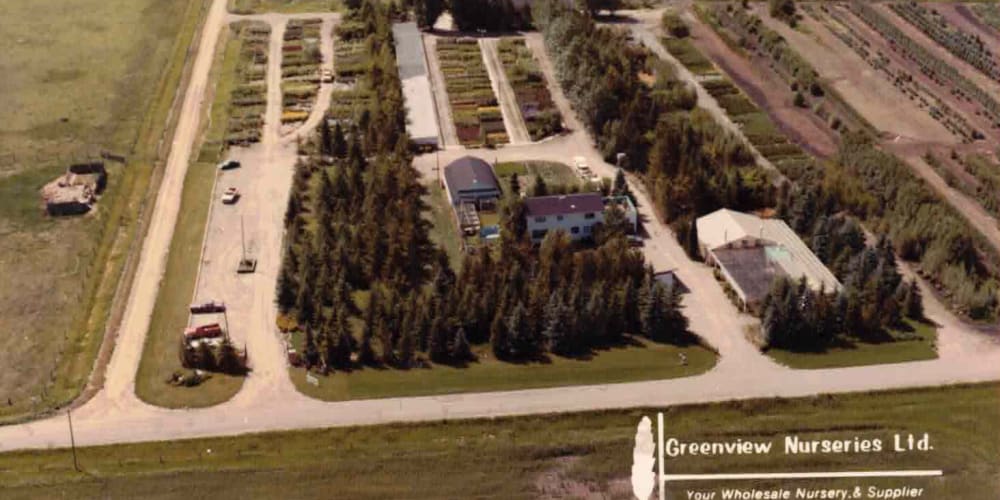 1972
Greenview Nurseries moved to an 85-acre farm in Langdon, (near Strathmore) Alberta in 1972.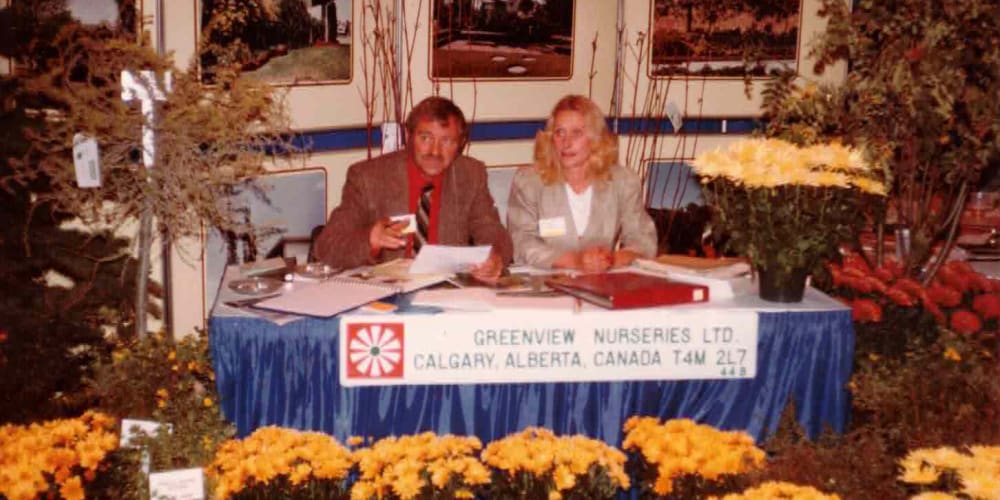 1984
Hans and Marianne Bron at the Landscape Alberta annual trade show, Banff, Alberta, 1984.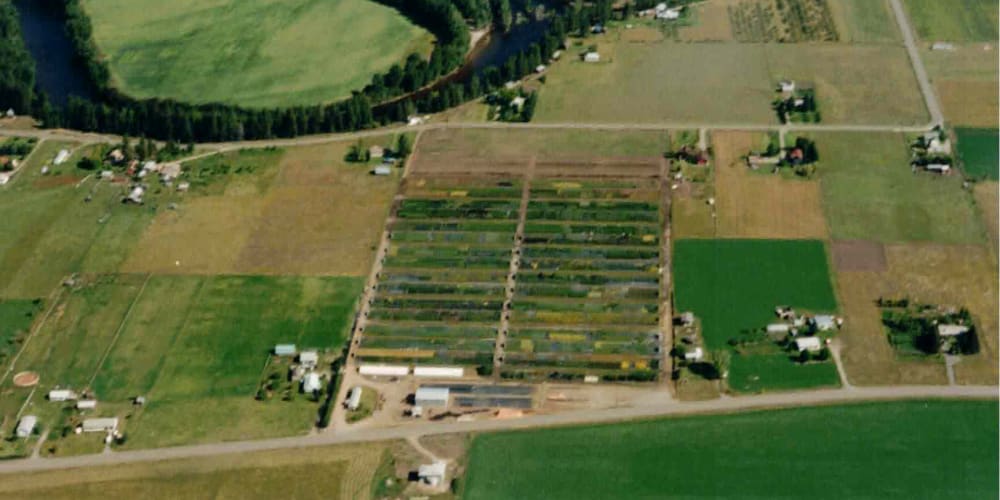 1988
Aerial of the original Grand Forks location footprint. Greenview Nurseries expanded to a growing location in Grand Forks, BC, in 1988.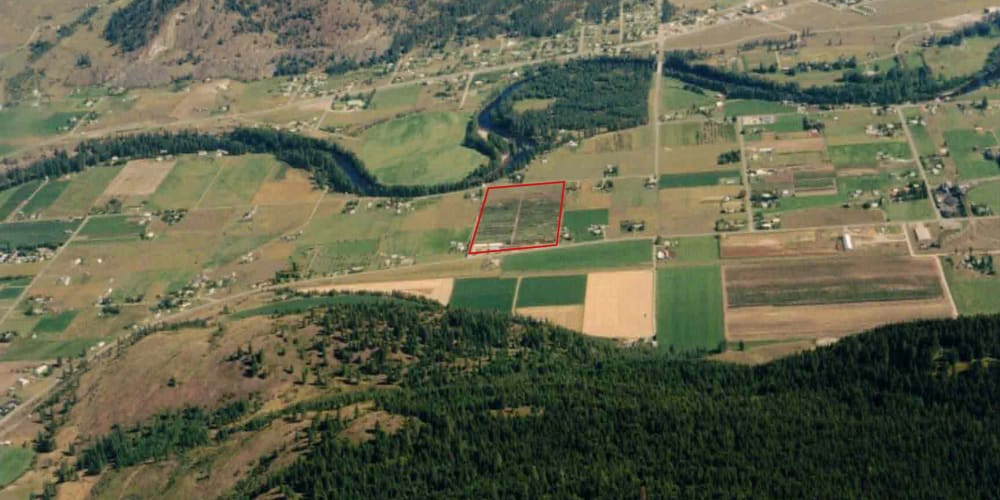 1988
Aerial of the original Grand Forks location footprint.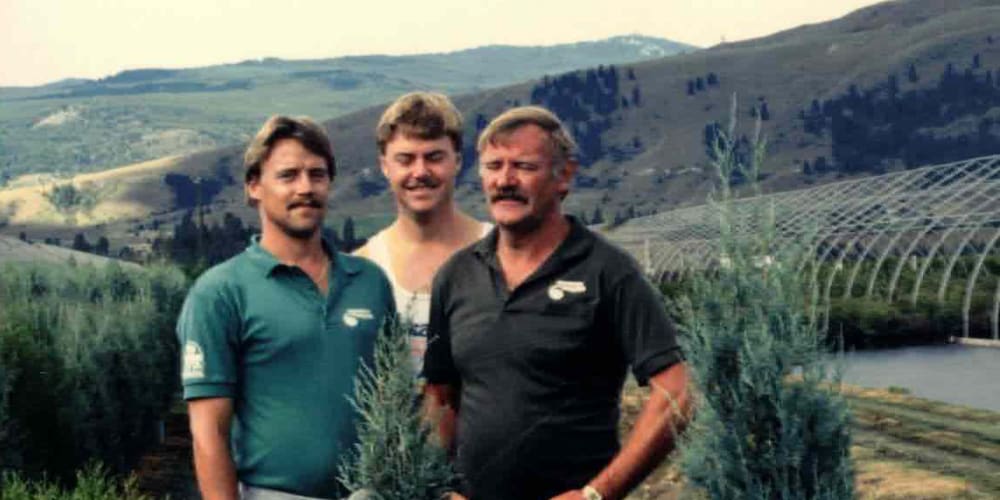 1993
Hans, Vince and Ed at the Grand Forks farm.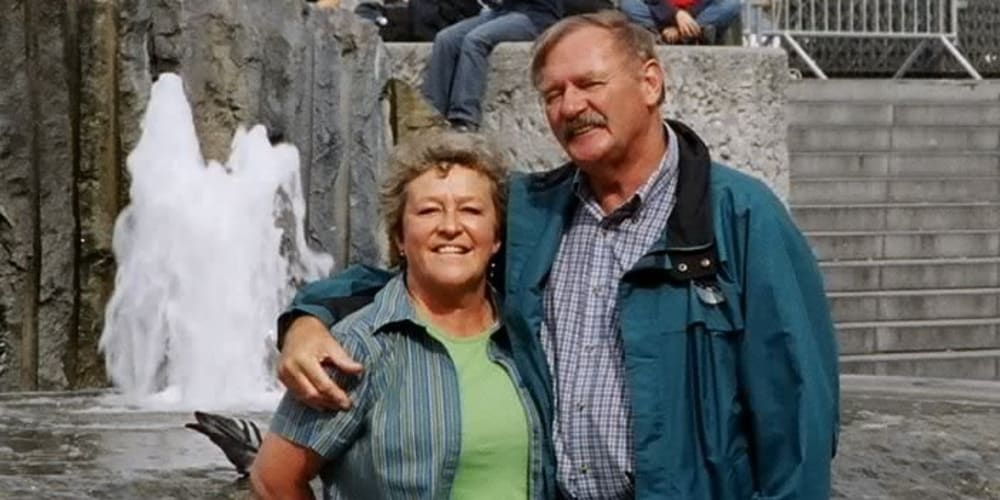 1998
We would also like to recognize and thank Connie Bron for all of her efforts and contributions over the years. Connie was married to Hans Bron for over 20 years and, in an administrative role, worked with Greenview Nursery initially and has continued supporting Bron And Sons Nursery throughout the years to the present.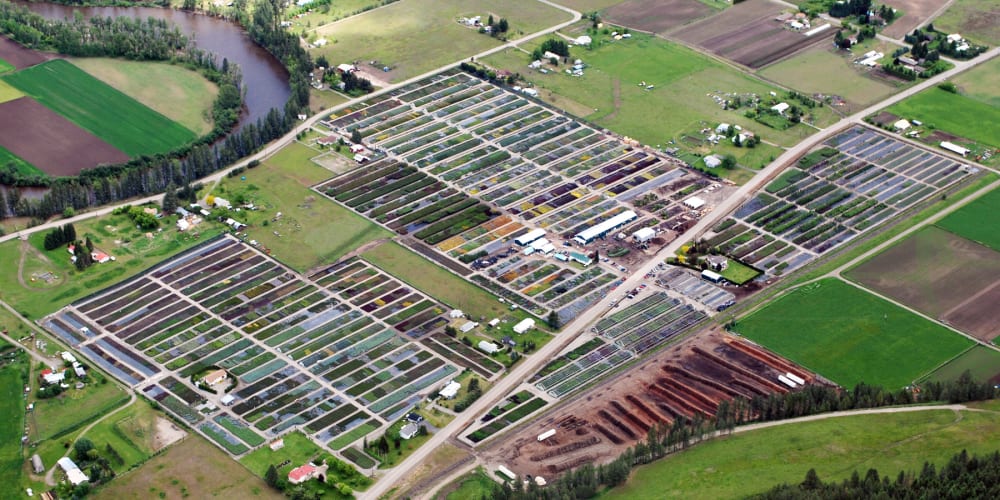 2011
Bron and Sons continues to expand.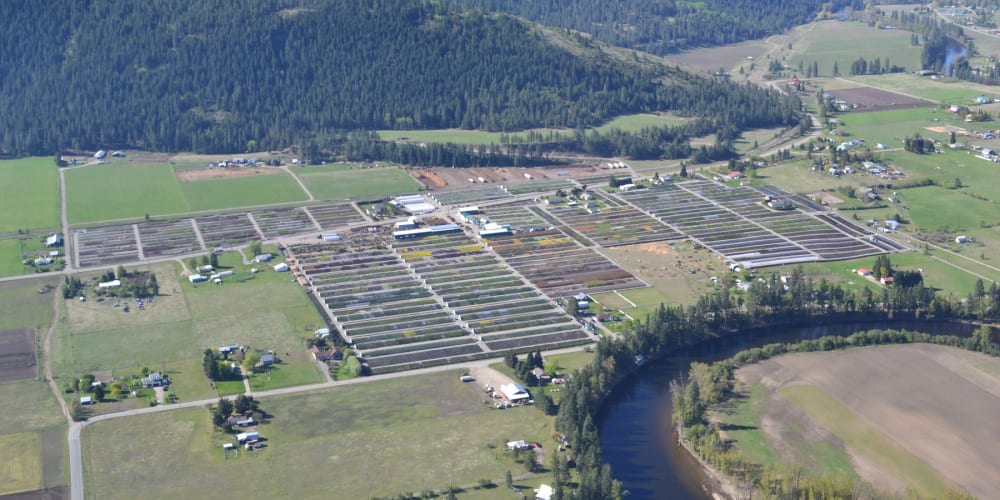 2015
Due to the demand for high quality nursery product, the nursery grew significantly.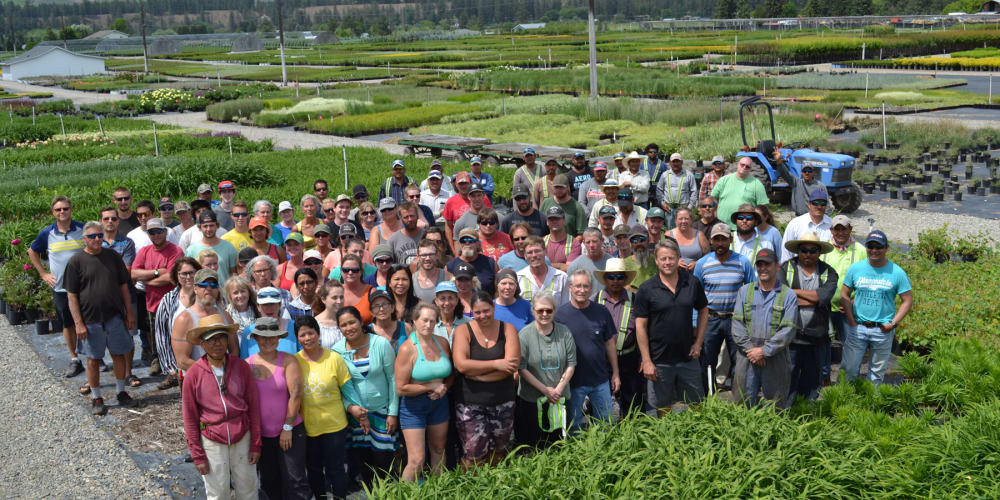 2017
As the company grew, our workforce expanded. Here are most of our staff from the 2017-2018 season.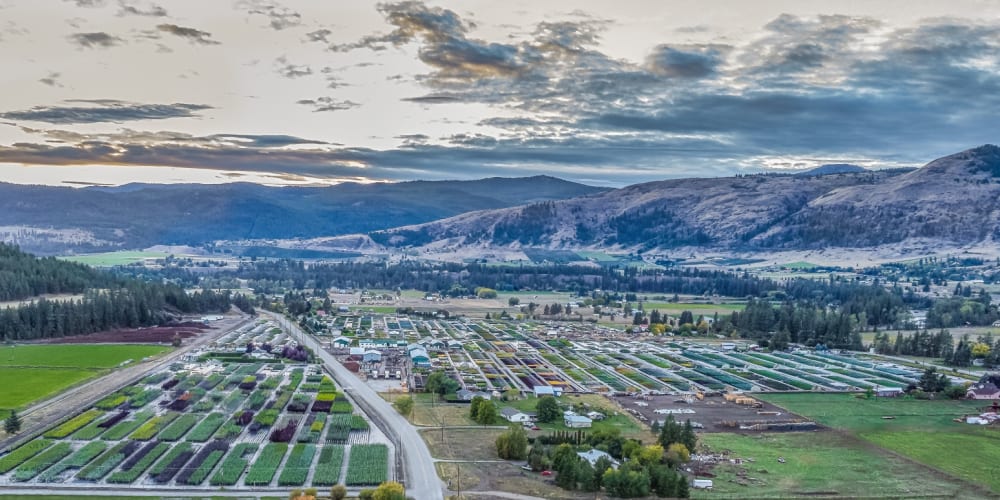 2021
Main Farm Aerial, looking westward in late summer of 2021, by local photographer.
Photo credit: Peter Kalasz
2021
Bron and Sons has 110 acres in production, over three farms. This is the main farm looking eastward.
Photo credit: Peter Kalasz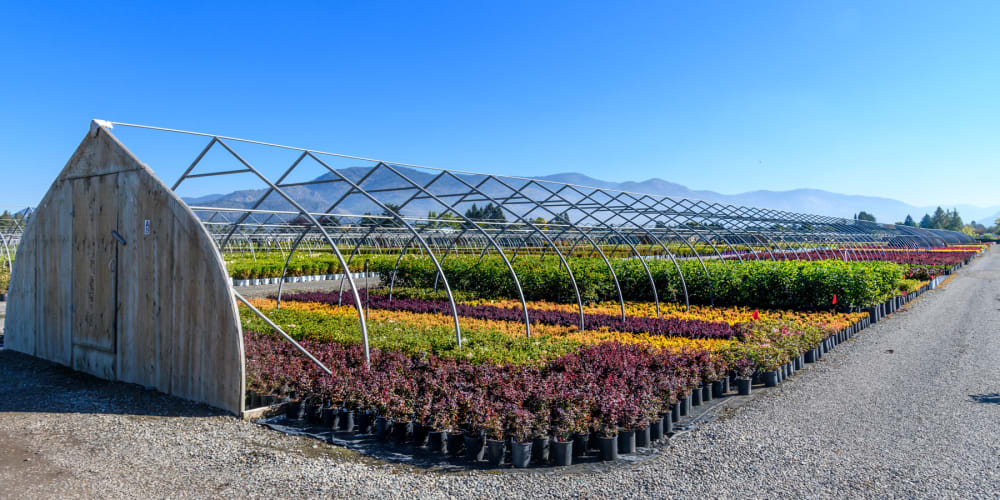 2021
Over a thousand varieties of cold-hardy nursery stock are produced annually at Bron and Sons.
Associations We're Proud to be Part of